Cancer Schmancer Movement
Posted By Winn Claybaugh
Tue Nov 18 2014 at 4:45 PM, Last Edit: Thu Jan 18 2018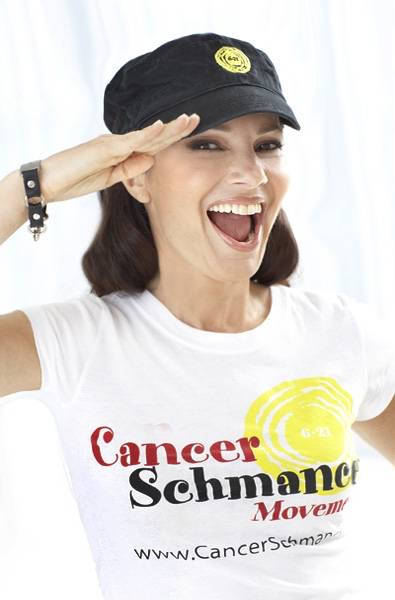 "Paul Mitchell Schools are a shining beacon of what a responsible 21st-century company should exemplify. Their commitment toward philanthropy and the greater good is unsurpassed."
— Fran Drescher, Founder and President, Cancer Schmancer Movement
Cancer Schmancer Movement, founded by Fran Drescher, is an education and advocacy organization dedicated to saving lives through prevention and early detection of cancer. By empowering ourselves and the people we love to become medical consumers, listen to our bodies, ask the right questions of our doctors, and seek second opinions, we can prevent cancer and, if we still end up with it, detect cancer in its earliest stages. To date, Paul Mitchell Schools have donated $755,000 to Cancer Schmancer. To learn more about the Cancer Schmancer Movement, visit www.cancerschmancer.org.
[January 2017] – Vitals Blog names Cancer Schmancer one of "10 Cancer-Fighting Charities Doing Amazing work!" Read now.
How to Connect Locally with Cancer Schmancer
Cancer Schmancer will be happy to visit those schools that are geographically nearby and to send educational materials and incentives for your FUNraising events (such as cut-a-thons, car washes, etc.). Email us at info@cancerschmancer.org and we will engage in any way possible.
Listen to the Fran Drescher and Susan Holland MASTERS interview.
Connect with the Cancer Schmancer Movement on social media.
Posted: Tue Nov 18 2014 at 4:45 PM, Last Edited: Thu Jan 18 2018