Leeza's Care Connection
Posted By Winn Claybaugh
Wed Feb 01 2017 at 11:03 PM, Last Edit: Thu Feb 02 2017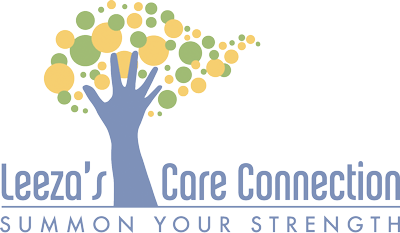 Leeza's Care Connection is a nonprofit organization offering free services to help families facing Alzheimer's and other chronic illnesses. Our mission is to create resourceful and resilient caregivers through innovative programs that offer education, support, and wellness. www.leezascareconnection.org
"There are some relationships that just change everything. That's what happened when I first met the phenomenal students of Paul Mitchell Schools. Without their support and friendship, we never could have offered our free service to so many families who need help while bravely battling Alzheimer's and other diseases. I'm so proud of what we've done together! I love you all and appreciate who you are!"
– Leeza Gibbons, Founder, Leeza's Care Connection
How to Connect Locally with Leeza's Care Connection:
There are 65 million husbands, wives, sons, and daughters who step up when someone they love gets a diagnosis that changes everything. At Leeza's Care Connection, their mission is to create resourceful and resilient family caregivers through innovative programs that offer education, support, and wellness. In addition to FUNraising, here are some other ways to support that mission locally:
Volunteer your skills, time, and talent to offer supportive and empowering services. Cut and color hair, paint nails, and do blow dries, updos, or chair massage at one of their pop-up caregiver spas.
Put together a "Memory Garden" using pots or a terrarium.
Teach a chair exercise class or sing-along or lead a class in a drum circle – caregivers love new faces and variety!
Honor, recognize, and support your mom, grandparent, or friend who is caring for another person. Tell them they are doing a great job.
Click here to listen to the Leeza Gibbons MASTERS interview.
Connect with Leeza's Care Connection on social media.
Posted: Wed Feb 01 2017 at 11:03 PM, Last Edited: Thu Feb 02 2017